PART FACTORY - More than a turning shop
Our modern CNC machines mean our portfolio extends beyond the usual scope of common turning methods involved in the metalworking of various turned parts, to cover a wealth of other production methods to boot.
Many production methods possible
Be it series production or manufacturing individual parts and prototypes – we cater to your individual customer requirements and ensure that your production drawing are precisely followed in every aspect. Thanks to our flexible, but economical contract manufacturing, the time-consuming search for suppliers is now a thing of the past.
This way you will receive your desired turned part at the desired delivery date. Because PART FACTORY is more than a turning shop.
Selection of our turning processes
hard turning
longitudinal turning
face turning
bar peeling
thread turning
contour turning
multitooth turning
and many more
Turning - Highest perfection with the help of modern CNC machines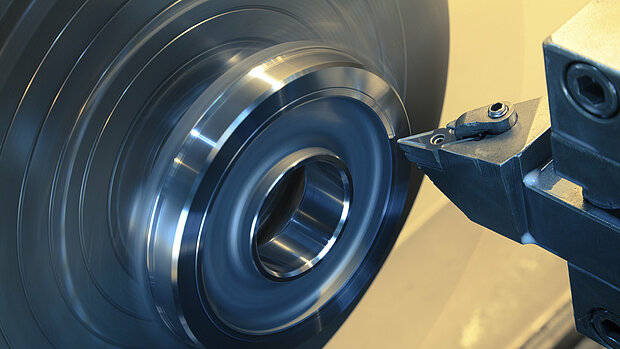 Turned parts are used in all areas of machine construction. Whether made of plastic or metal, the most diverse components can be realized with the help of modern lathes. Thanks to the latest CNC technology, it is also possible to produce complex components precisely. Our wide range of modern lathes enables us to produce a wide variety of components: Large and small workpieces, complex and simple geometries, aluminum, plastic and other materials. We have the right solution for every requirement. Convince yourself and make a production inquiry for our turning shop.
Turning - We know what we are talking about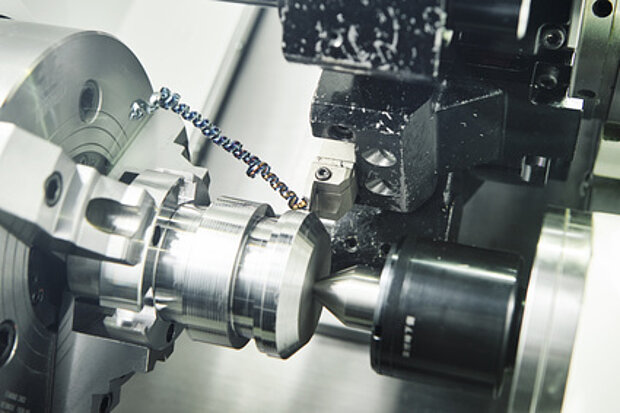 Turning is one of the longest used manufacturing processes. It is a subtractive manufacturing process with a geometrically determined cutting edge, in which unneeded material is removed from the workpiece in the form of chips. In turning, the main cutting motion is generated by the workpiece itself as it rotates about its axis of rotation. The tool is stationary and is moved past the workpiece by a tool slide.
Rotationally symmetrical components are particularly suitable for turning production. Tolerances of the total radial runout are quite common in the machining of turned parts and can be produced without much additional effort. The choice of materials is also important for the cost-effective production of turned parts. The use of materials with good machinability offers great potential in reducing manufacturing costs as well as delivery time.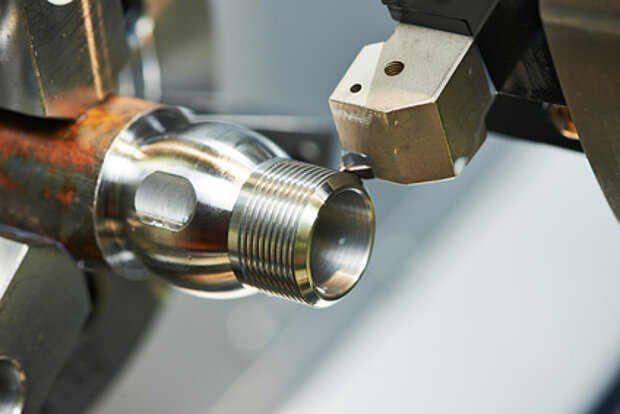 With the introduction of modern CNC control, components can also be manufactured as turned parts that could otherwise only be produced on a milling machine. During turning, both the inner and outer contours of the component can be produced by internal and external cylindrical turning. It is also possible to produce threads. With automatic lathes, in combination with an automatic bar machine, many components can be produced in a short time due to the high degree of automation. During turning, accuracies of up to 0.001 mm can be achieved.
We at PART FACTORY have many years of experience in turning. We will be happy to advise you quickly and straightforwardly on the turning of your component.
Decide for turning in contract manufacturing
If your production capacities are exhausted and you fear bottlenecks, we are there for you. Contract manufacturing offers you almost inexhaustible possibilities to produce CNC turned parts. Outsource your production and use us as a contract manufacturer to obtain turned parts at low cost.
You secure your in-house delivery deadlines towards your customers and we produce your small series, single parts, large series or prototypes in our turning shop.
Your advantages with PART FACTORY
Individual production of milled and turned parts
Elimination of a tiresome search for suppliers
You receive your offer within 3 working days
Set up your manufacturing request quickly and easily - free of charge!
Uncomplicated online processing from inquiry to delivery
Professional manufacturing technology of the highest quality
PART FACTORY - The B2B contract manufacturing portal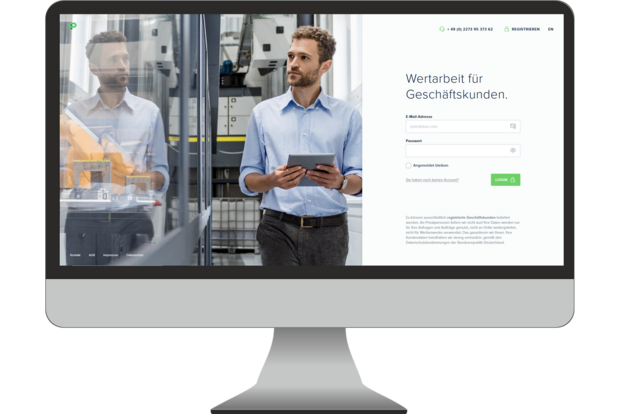 As a B2B production service portal, www.partfactory.com offers unrivalled expertise for the production of metallic parts, especially when it comes to contract manufacturing.
We transfer production orders for submitted drawing parts to the relevant producers in our reliable Europe-wide network of proven contract manufacturers. These dependable partners produce the outsourced parts exactly as specified, while we review the process on an ongoing basis. Throughout the entire process, the flow of customer data and communications remain solely between the contracted customer and PART FACTORY.
Our manufacturing methods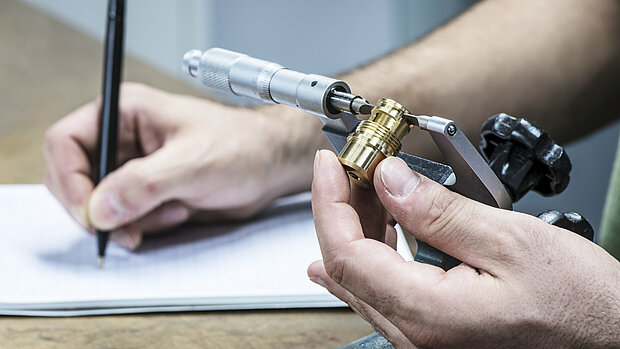 Test our turning shop now!
Use our online form and send us a production inquiry. We will process your request immediately and send you our offer.
If you decide in favor of us, the PART FACTORY, you decide in favor of a contract manufacturer who realizes your wishes in absolute perfection. You will receive your turned parts at the desired delivery date. Avoid bottlenecks and rely on the professionals from PART FACTORY.
Please contact us - we will be pleased to advise you!
Please contact us without any obligation.
Our service employees are available to answer questions
from Monday to Friday between 8.00am and 5.00pm.