PART FACTORY - Your expert for milling
Our modern CNC machines mean our portfolio extends beyond the usual scope of common milling methods involved in the metalworking of various milling parts, to cover a wealth of other production methods to boot.
Many production methods possible
Be it series production or manufacturing individual parts and prototypes – we cater to your individual customer requirements and ensure that your production drawing are precisely followed in every aspect. Thanks to our flexible, but economical contract manufacturing, the time-consuming search for suppliers is now a thing of the past.
Selection of our milling processes
Thread milling
3-axis milling
5-axis milling
Face milling
Profile milling
Face milling
Roll milling
and much more.
Milling - highest perfection thanks to modern CNC machines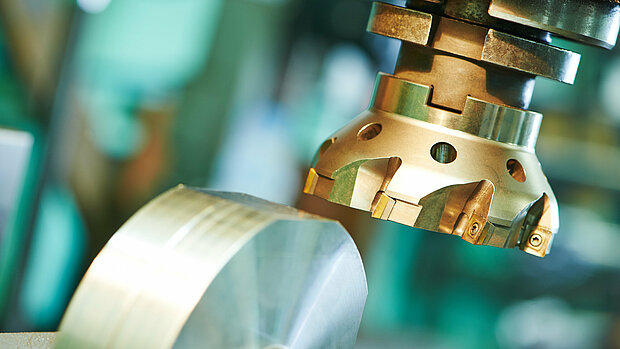 Milling machines have become an indispensable part of modern production. Thanks to the latest CNC technology and modern 5-axis machining centers, milling machines leave hardly anything to be desired in the shaping of workpieces. Components with the most diverse geometries and made of almost all materials can be manufactured with high precision. In our milling shop we exclusively use modern CNC milling machines with which we produce the components you require in the highest quality. Convince yourself of our service and make a production inquiry!
Milling - we know what we are talking about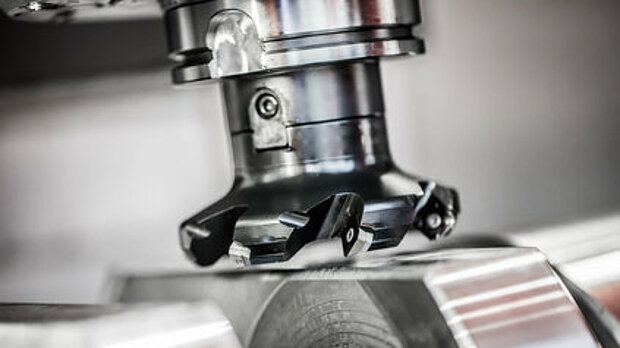 Milling is one of the most common machining processes, is widely used and has been established in industry for a long time. In milling, the workpiece is firmly clamped and can be approached by the milling tool in the X, Y and Z axes. The main cutting motion in milling is caused by the rotation of the tool. Milling is a subtractive manufacturing process, i.e. all the material is removed from the semi-finished product that is not required for the finished workpiece.
Very complex components can be produced on 5-axis milling machines. There, in addition to the three conventional axes, two more can be approached, making "3D milling" possible. In addition to the production of the inner and outer contours of the workpiece, the production of threads can also be realized during milling.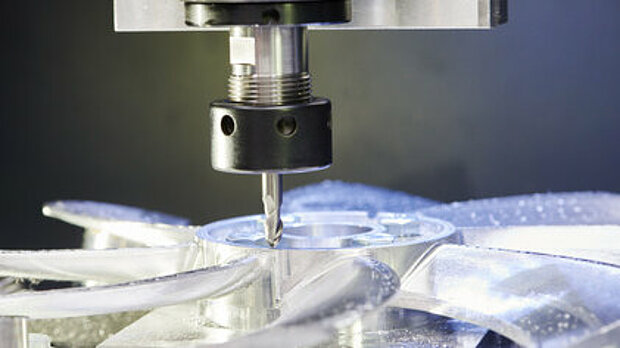 Milling machines are automated machining centers that produce with high precision. Accuracies of up to 0.001 mm and surface roughnesses of up to an average roughness depth of Rz 1.6 are possible. Almost every common material can be milled. In addition to the usual types of steel and aluminum, plastics are also available. Titanium, bronze, brass, precious metals and many other materials are just as suitable. Nevertheless, attention must be paid to the so-called machinability of the material. If a difficult-to-machine material is used, the price and delivery time often suffer, as does the achievable accuracy.
We at PART FACTORY have many years of experience in milling. We will be happy to advise you quickly and straightforwardly on the milling of your component.
Milling in contract manufacturing - your advantages
If you have already exhausted your production capacities and are facing bottlenecks, contract manufacturing is ideal for you. With us as a contract manufacturer at your side, you can draw from the full range. Of course, we will not only mill for you in case of capacity bottlenecks, but will gladly take over the production of your milled parts on a permanent basis.
Outsource your production and benefit from our expertise in metalworking.

Post your inquiry
Your advantages with PART FACTORY
Individual production of milled and turned parts
Elimination of a tiresome search for suppliers
You receive your offer within 3 working days
Set up your manufacturing request quickly and easily - free of charge!
Uncomplicated online processing from inquiry to delivery
Professional manufacturing technology of the highest quality
PART FACTORY - The B2B contract manufacturing portal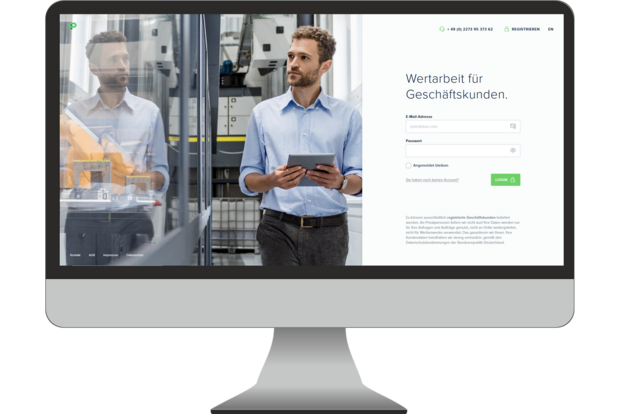 As a B2B production service portal, www.partfactory.com offers unrivalled expertise for the production of metallic parts, especially when it comes to contract manufacturing.
We transfer production orders for submitted drawing parts to the relevant producers in our reliable Europe-wide network of proven contract manufacturers. These dependable partners produce the outsourced parts exactly as specified, while we review the process on an ongoing basis. Throughout the entire process, the flow of customer data and communications remain solely between the contracted customer and PART FACTORY.
Our manufacturing methods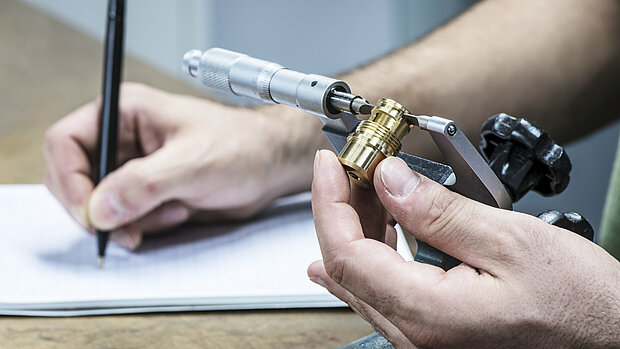 Request a quote for your milled parts online today and we'll get right to work for you. Simply use our simple online form and trust in our experience.
You will receive your milled parts on the required date and you can calculate cost-effectively for your customers and meet your own delivery deadlines. Create an inquiry now for small series, prototypes and we will mill for you.
Please contact us - we will be pleased to advise you!
Please contact us without any obligation.
Our service employees are available to answer questions from
Monday to Friday between 8.00am and 5.00pm.